Manifest a Miracle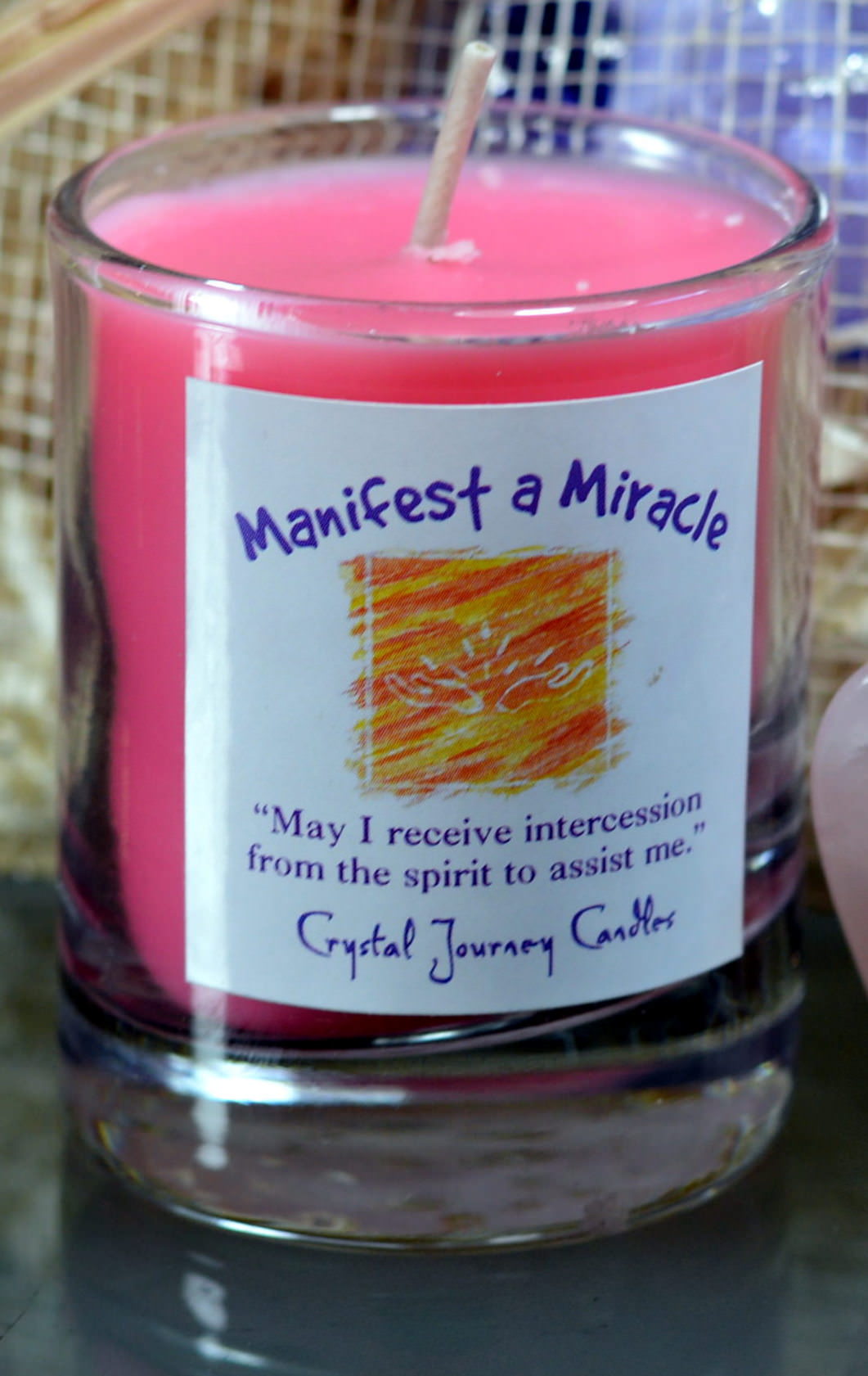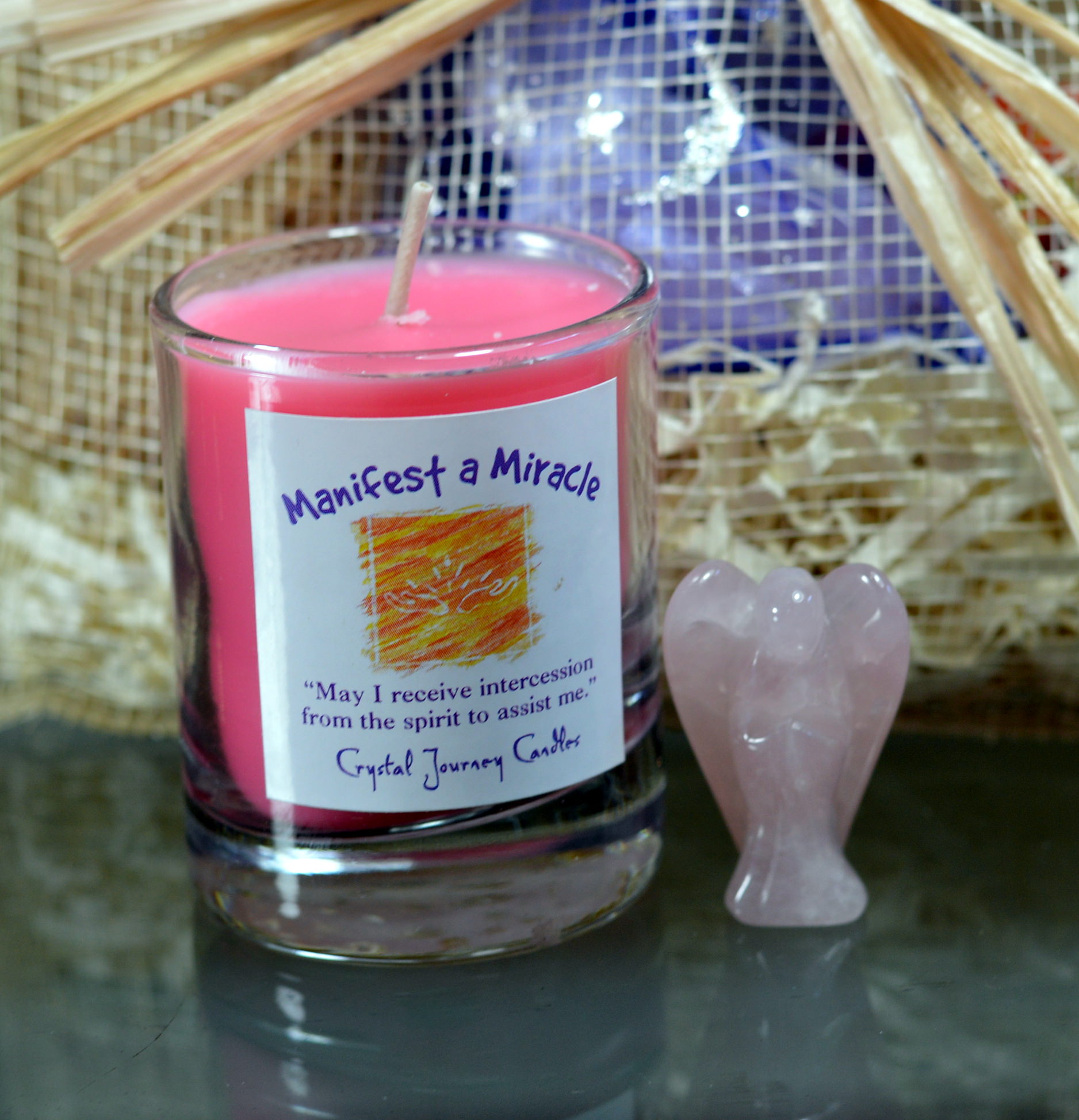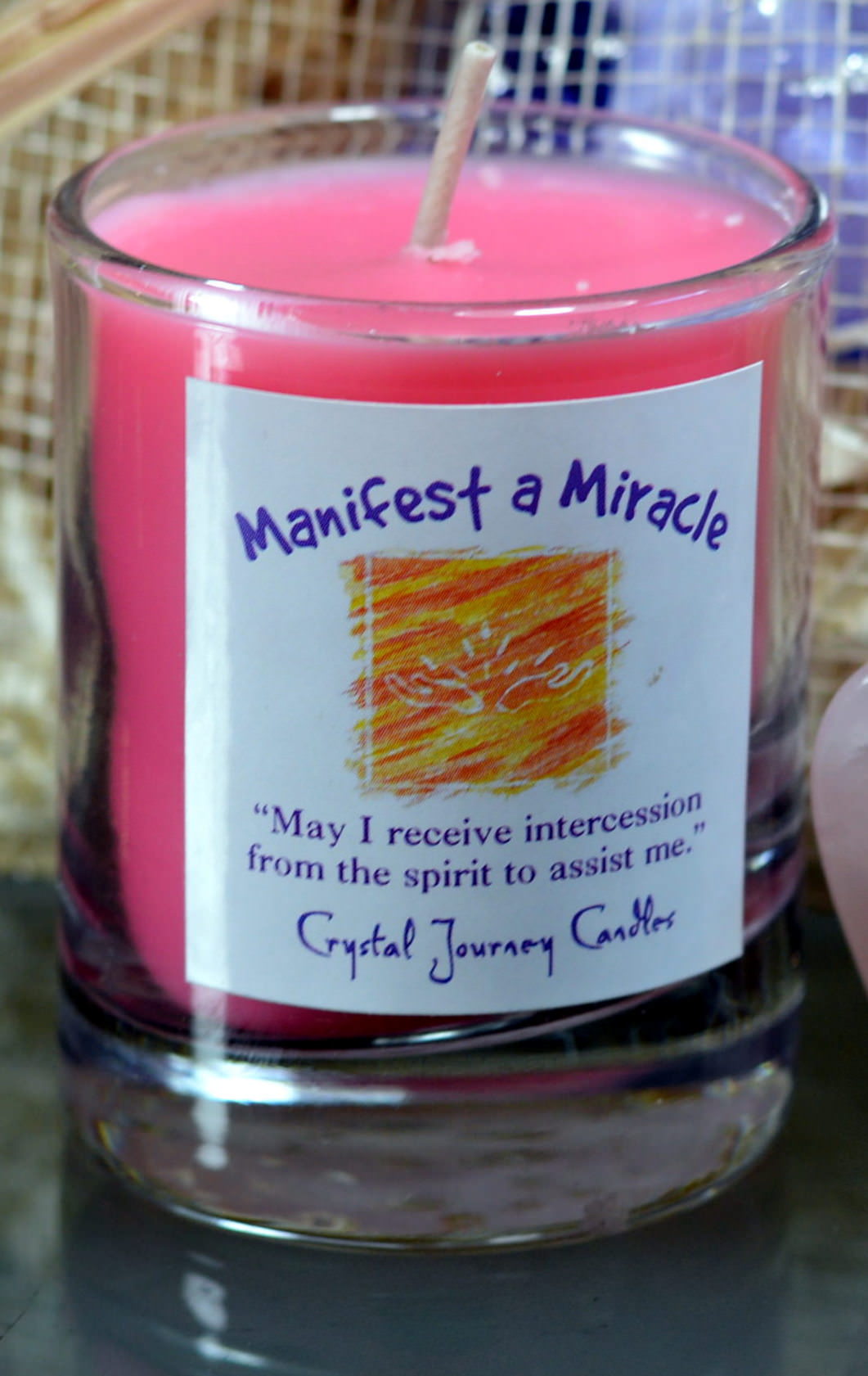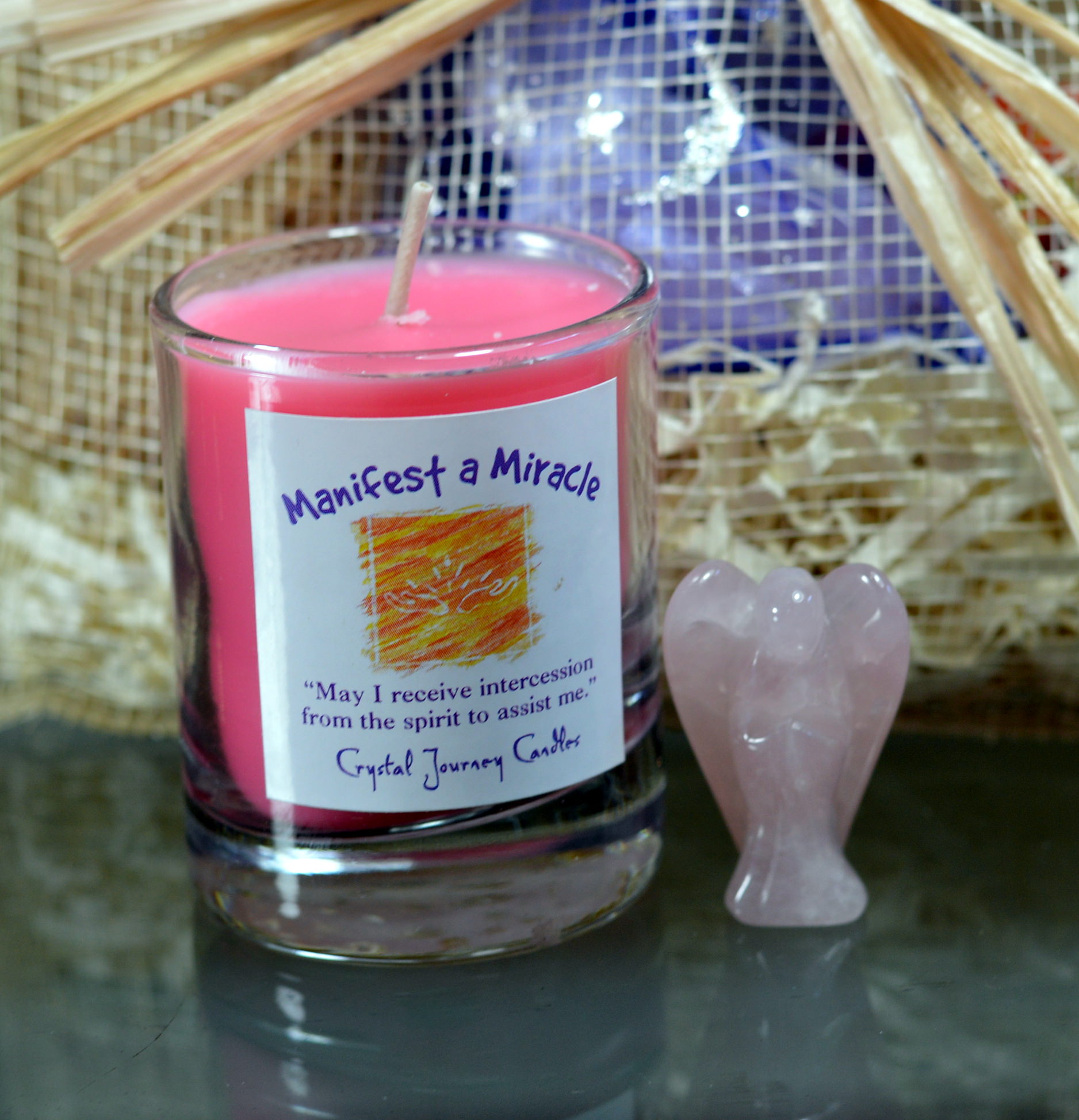 Manifest a Miracle
Manifest a Miracle!
Do you or someone special need a little help with something emotional or physical? This is the power of prayer!
A beautiful Raku fired Angel Dreamcatcher Tile, created by a true artist Jeremy Diller. To be hung or placed in an area where you sleep.
A lovely Manifest a Miracle soy candle by Crystal Journey Candles. Light the candle, meditate the prayer. Breath deeply, and slowly and you will feel the spirit.
A beautiful Rose Quartz, hand Carved Angel for the pocket or purse. This is a great visualization tool, helpful in finding your center when there is chaos. A tangible reminder that the angels are near. And rose quartz is the crystal of peace and unconditional love.
And remember, 2% of the proceeds will be donated too! Karma Baskets will gift "The Joyful Heart Foundation", sending a little angel light towards ending domestic violence towards our sisters, brothers and our children.