Career and Life Horoscope Emailed!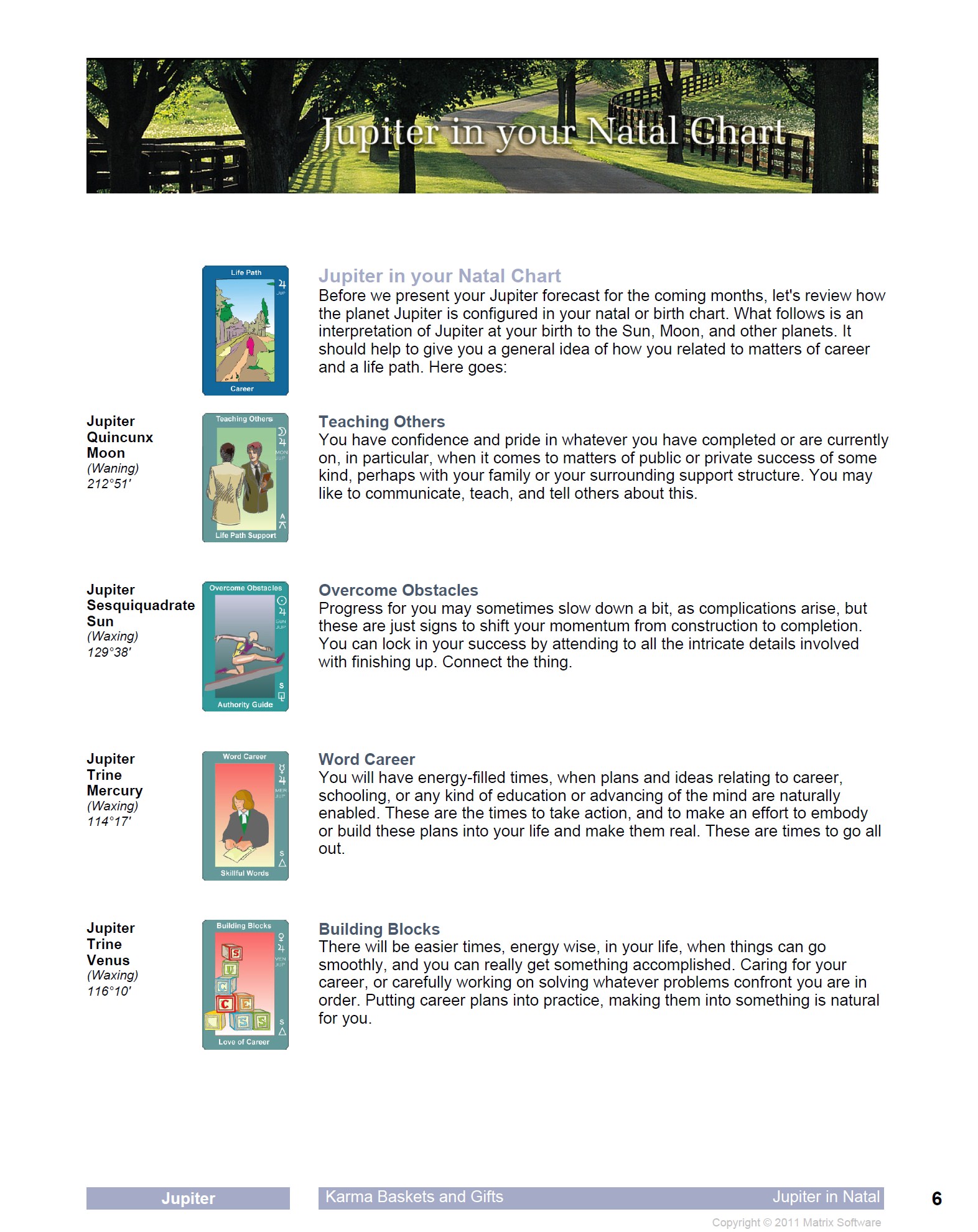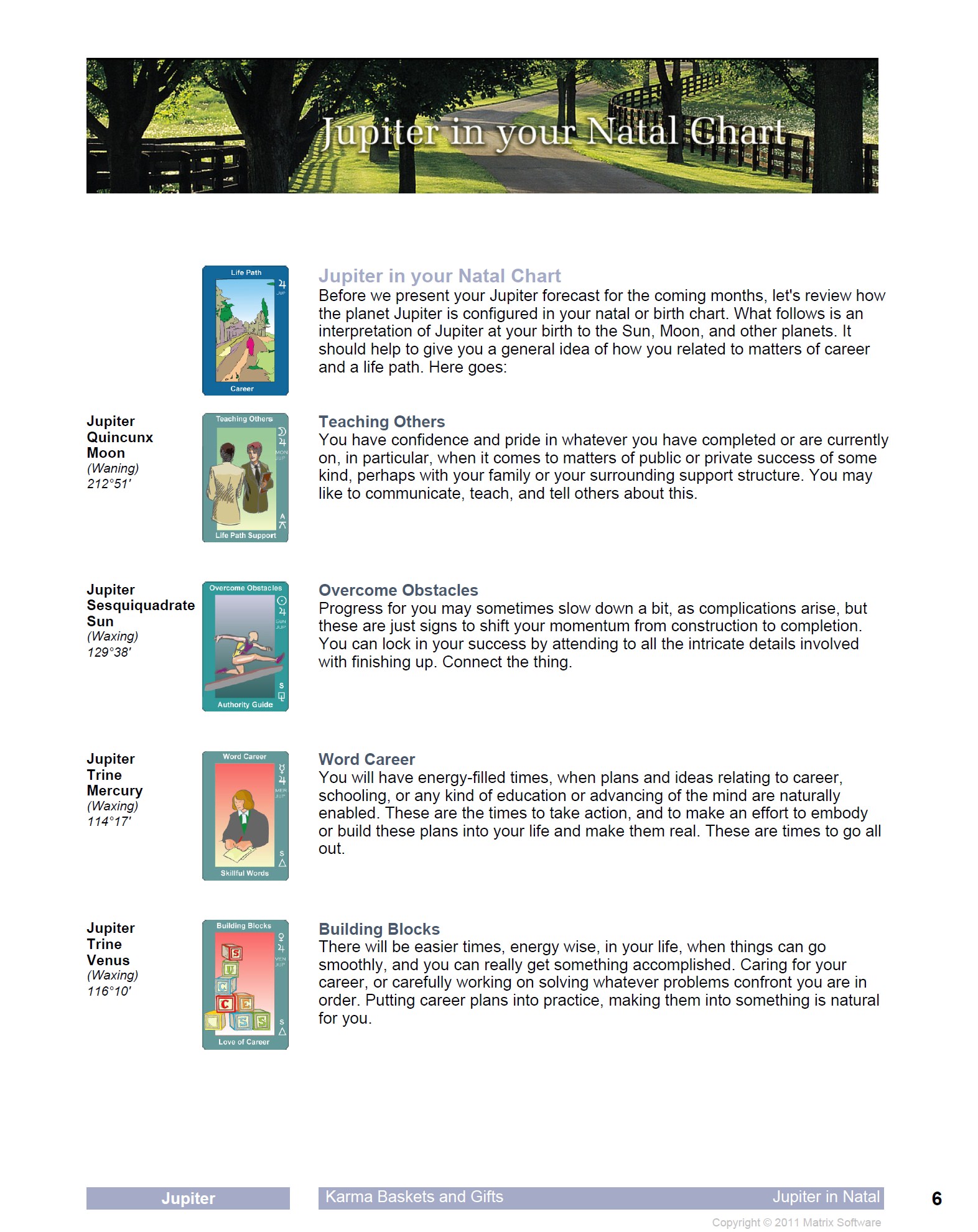 Career and Life Horoscope Emailed!
A lovely gift of astrology!
Jupiter is the planet of career and life direction. One of the ancient Sanskrit words for Jupiter is 'guru' and Jupiter is literally the guide as well as the path we take through life. This horoscope is about how the planet Jupiter figures in your natal chart and how it influences the immediate future. A GREAT horoscope for new beginnings!
This seriously PERSONALIZED horoscope delivered via email! Please allow 48 hours for processing!
At check out just enter:
Name
Birth date
City and State of birth
Birth time, if know it. Personalize with a present day location too!
And if you don't know the birth time, no worries, this report is interpreted by very intelligent astrologers.
And remember, you will be Gifting Positive Energy to "The Breast Cancer Research Foundation" through any Astrology purchase!