Raku DreamCatcher Angel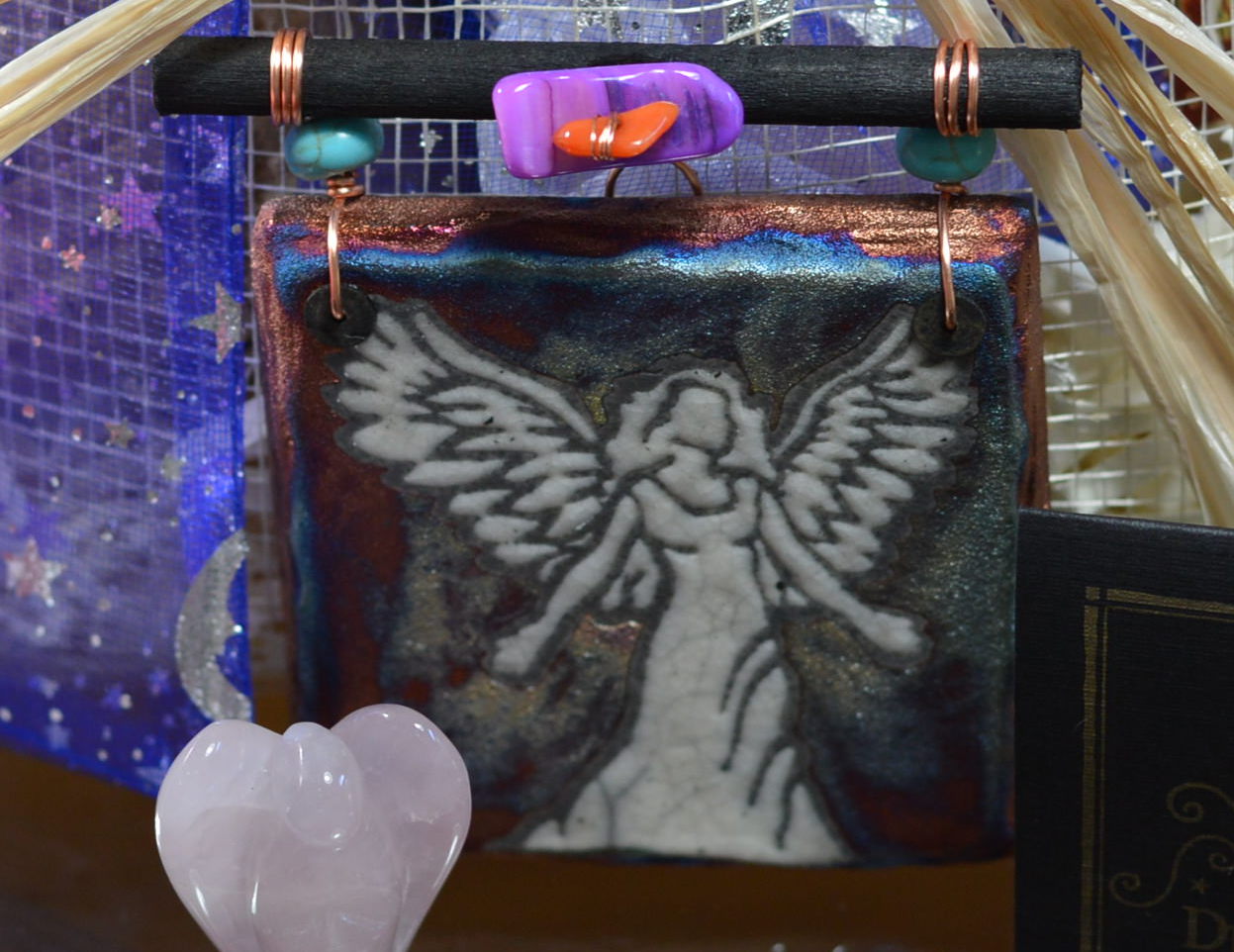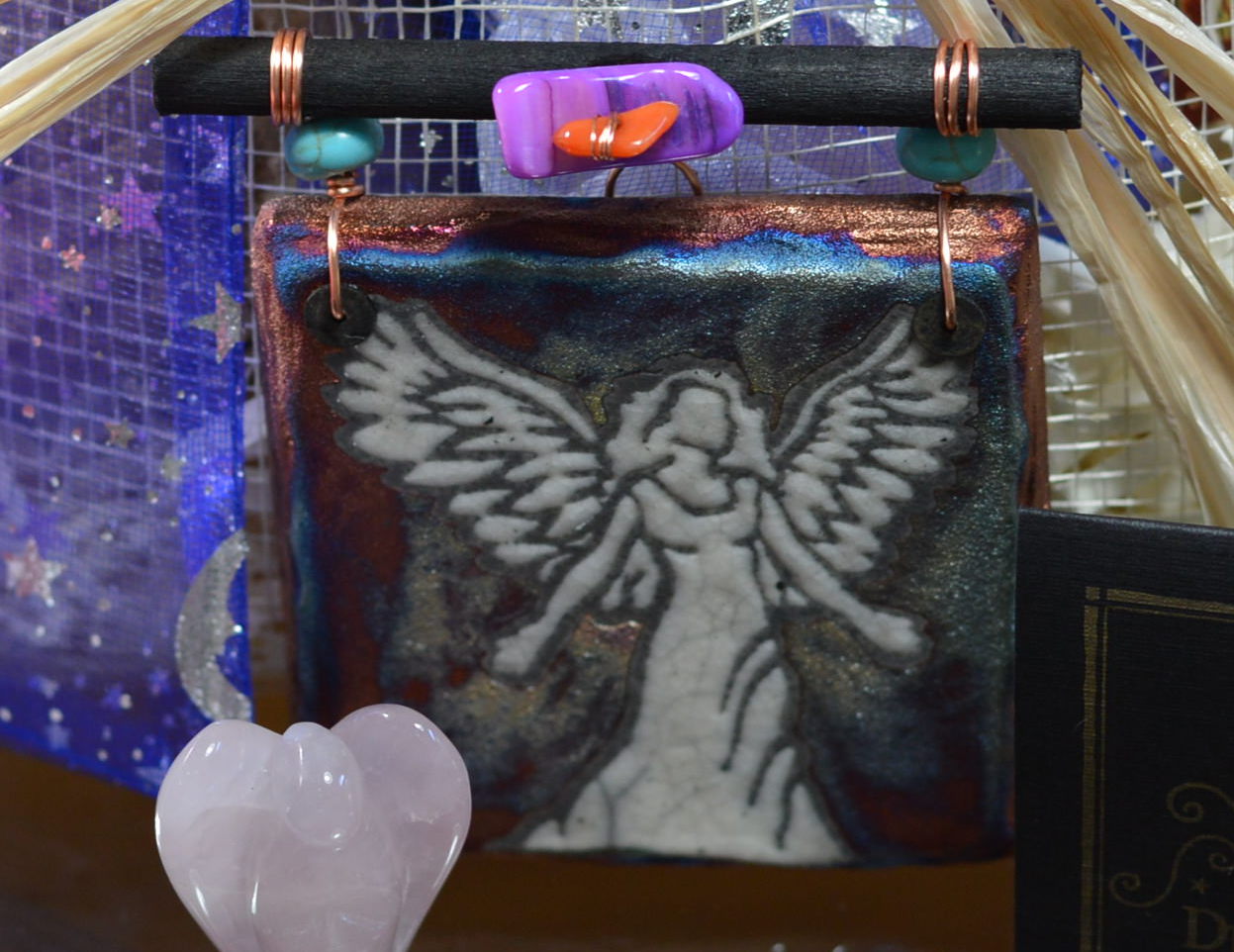 Raku DreamCatcher Angel
A beautiful Raku fired Angel DreamCatcher Tile, created by a true artist Jeremy Diller. To be hung or placed in an area where you sleep.
Angel Dream Catcher
Each Raku Angel DreamCatcher is formed by hand from raw clay. It is painted by hand, then fired in an outdoor kiln to 2000 degrees F. Then picture a red hot glow, plunged into a pit with mesquite shavings igniting a blaze. The flames cast their magic and your Dreamcatcher emerges with unique flashes of color, making it one of a kind.
Made by a true artist, Jeremy Diller.
Each piece is hand made and will be unique, slightly varying from the item pictured.

2.5" square tile, hanging 3.1"
2% of your purchase price is donated to "The Joyful Heart Foundation", sending a little angel light towards ending domestic violence towards our sisters, brothers and our children.